AI Tools List
WriteSonic.com A List Of Popular AI Tools - HandyTools
WriteSonic.com
---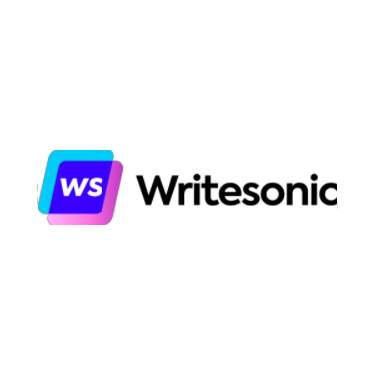 WriteSonic.com is a cutting-edge writing assistance tool that employs advanced artificial intelligence technology to assist you in writing better, faster, and more efficiently. WriteSonic.com takes your writing to the next level with features like automat
---
Are you looking for a copywriting AI solution that you can scale as your business grows?

Writesonic might have a solution.
Writesonic is used by over 1.000.000 customers, including freelancers and large corporations, as their go-to AI copywriting tool because it has been "trained" on effective copy from well-known companies.
It's easy to use; after selecting a template and providing a few lines of description, Writesonic will present you with a selection of copy samples to choose from.
Writesonic Advantages
Marketers interested in automating more routine writing tasks, such as creating welcome emails and SEO meta descriptions, should look into Writesonic.
Because of the extremely flexible charging system, you can adapt your plan to meet changing company demands.
One example is the landing page generator.
---
Website & Social Links :