AI Tools List
Vision AI by Google A List Of Popular AI Tools - HandyTools
Vision AI by Google
---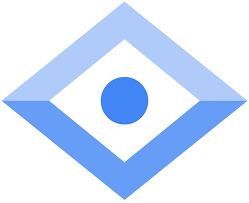 Vision AI, also known as Visual AI, is the use of artificial intelligence (AI) techniques to analyse and comprehend visual data such as images and videos. It entails interpreting visual data and extracting meaningful insights from it using machine learnin
---
Vision AI, also known as Visual AI, is the use of artificial intelligence (AI) techniques to analyse and comprehend visual data such as images and videos. It entails interpreting visual data and extracting meaningful insights from it using machine learning algorithms and computer vision technologies.
Vision AI allows computers to perceive and interpret the visual world in a way that humans do. It is capable of image recognition, object detection, image classification, facial recognition, and image generation, among other things. Vision AI systems can identify objects, recognise patterns, comprehend scenes, and make decisions based on the visual information they receive by analysing visual data.
Vision AI's underlying technology typically includes deep learning algorithms, convolutional neural networks (CNNs), and other advanced machine learning techniques.
---
Website & Social Links :